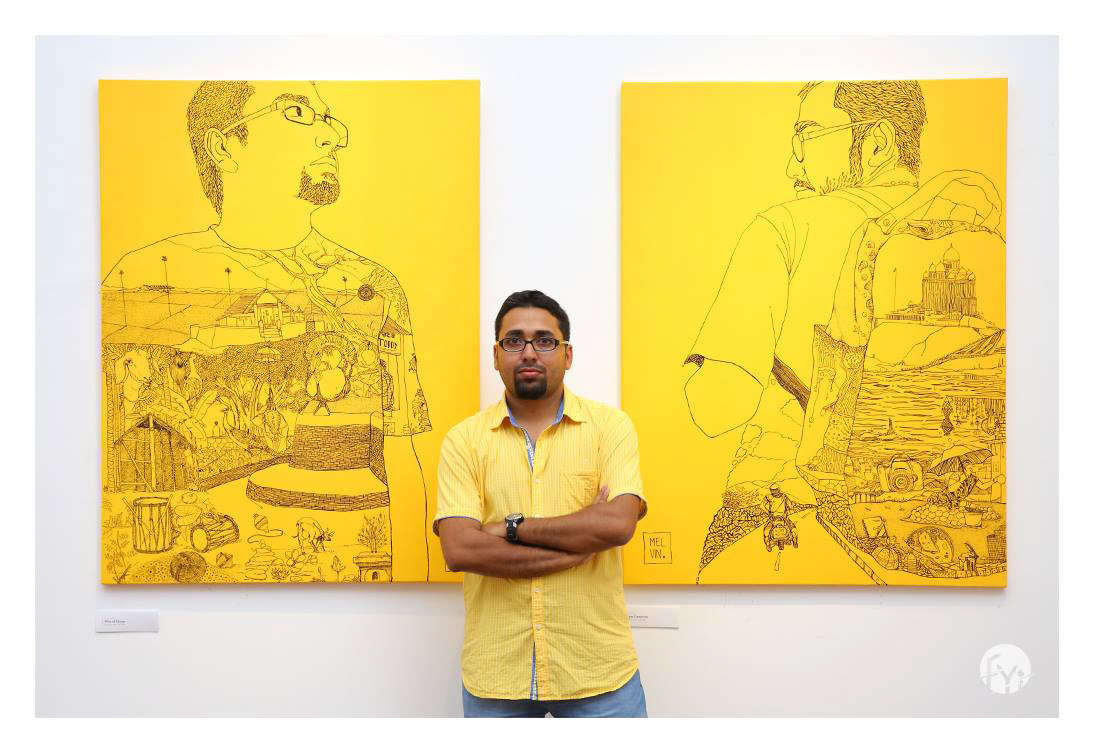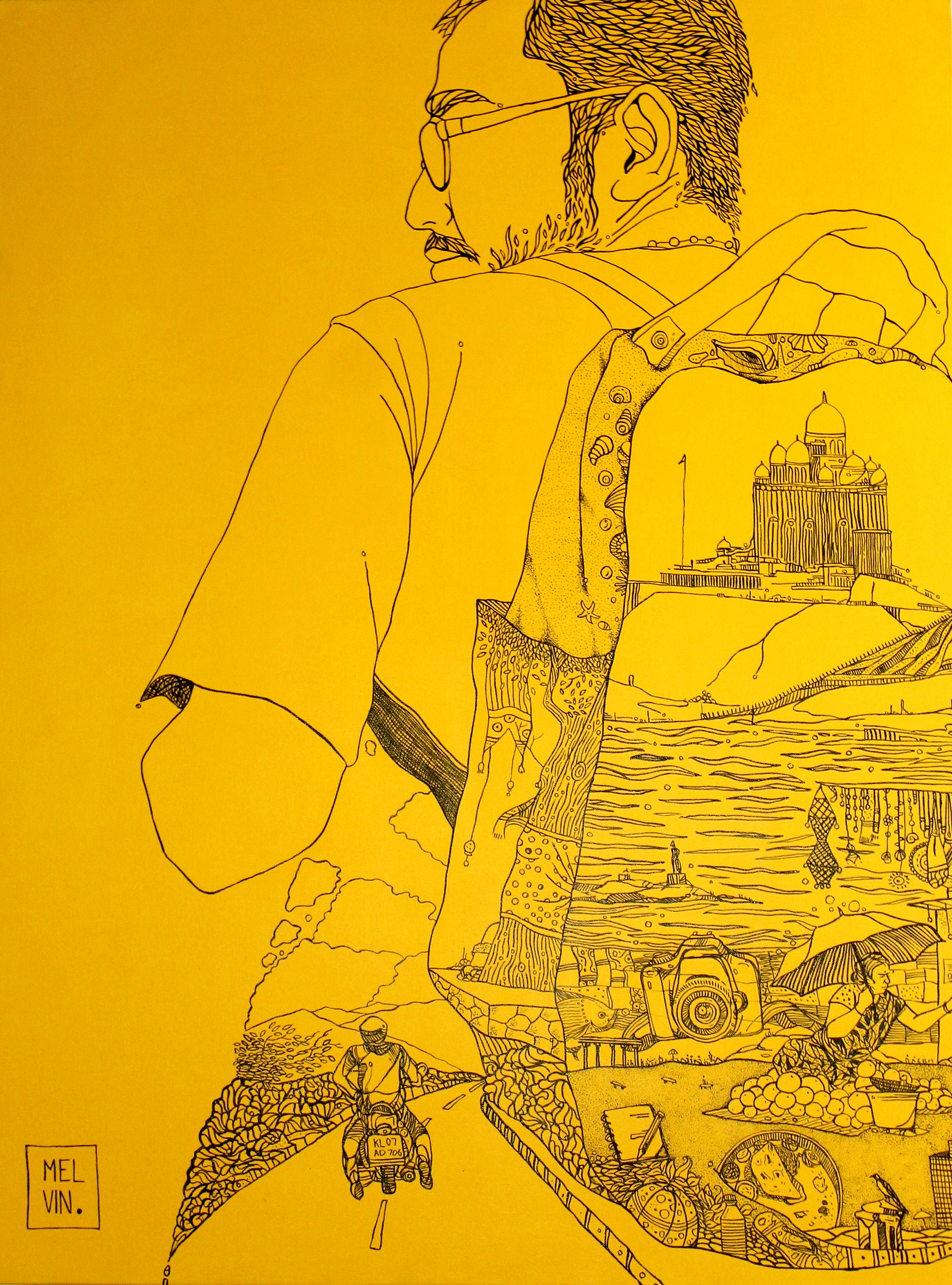 Cape Comorin - Acrylic on canvas, 36" x 48" :

Sold Out Original
A vivid collage of a vibrant journey to the tip of this peninsula, where the oceans
meet to murmur their secrets.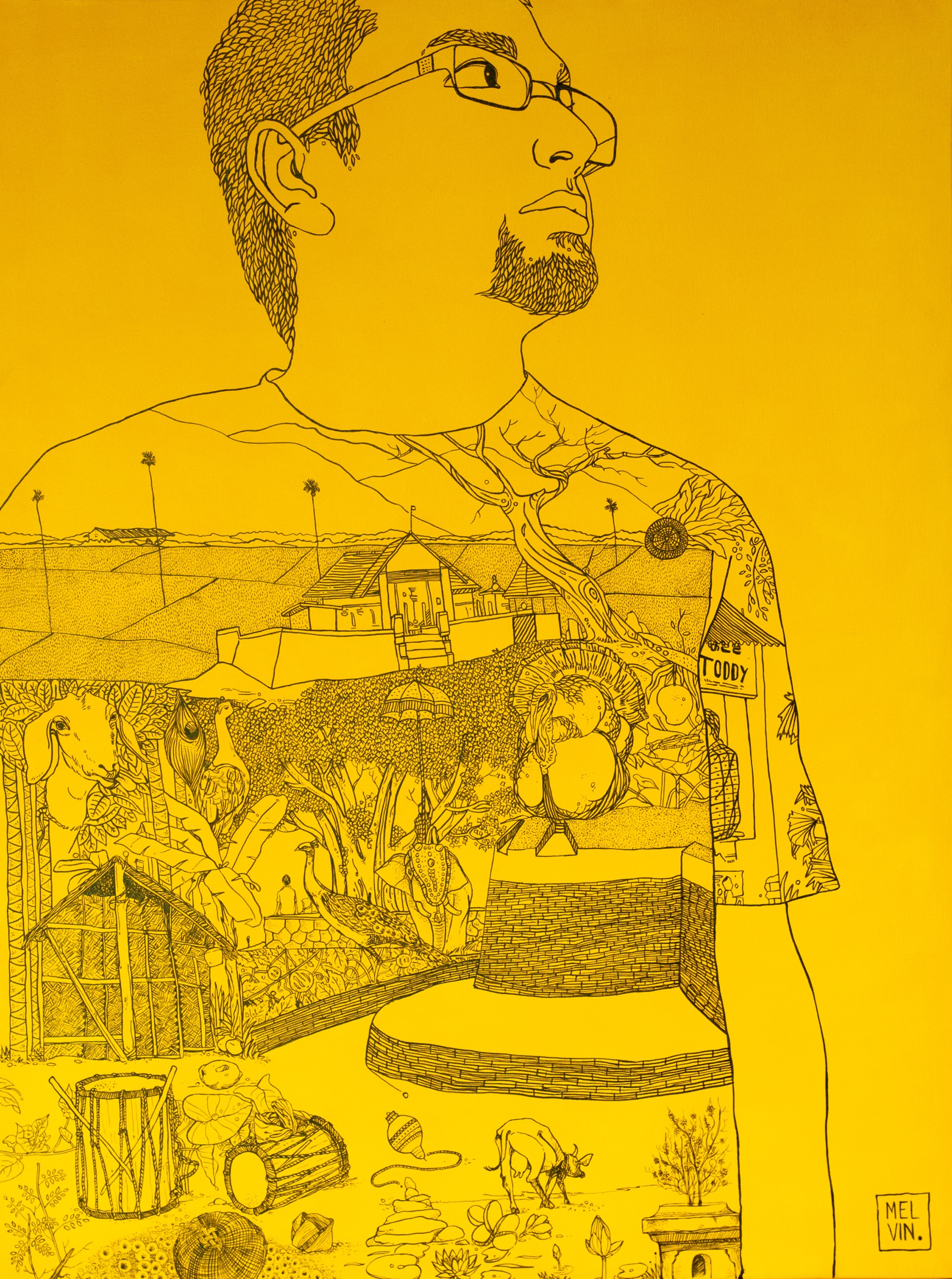 Slice of Home - Acrylic on canvas, 36" x 48"
(Selected for Kerala Lalithakala Akademi - 45th State Exhibition)
Shapes, sounds & scents of a genuine 'Palakkadan' village, evoking beauty and a
nostalgia defining home.
Selected for the Siddharth foundation's State Art Exhibition 2016 and received the certification of 'Highly Recommended'.​
With Film Director Anwar Rasheed & Family